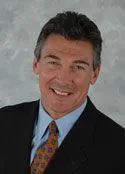 Dr. Jeffrey Sender
Dr. Sender graduated from SUNY Buffalo School of Dental Medicine in 1991 and completed a residency at VA Northport and University Hospital at Stonybrook in 1992. The doctor values continuing education in order to deliver consistently high-quality orthodontics, implant dentistry, and restorative care. His advanced training includes the completion of a two-year post-graduate program in implant surgery and prosthetics at New York University in 2000. A Long Island resident for most of his life, Dr. Sender is married and has three children.
* SUNY Buffalo School of Dental Medicine 1991
* Residency VA Northport / SUNY Stonybrook 1991-1992
* New York University College of Dentistry - Implantology 1998-2000
---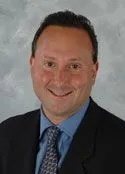 Dr. Scott Russ
Dr. Russ received his undergraduate degree from SUNY Binghamton in 1987. He went on to obtain his doctorate from SUNY Buffalo School of Dental Medicine in 1991. A residency program at Nassau County Medical Center followed. Dr. Russ has continued to expand his knowledge and acumen through the completion of post-graduate study, including a two-year surgical implant and restorative program at New York University School of Dental Medicine in 2000. When not practicing dentistry, Dr. Russ enjoys exercising and spending time with his family.
* SUNY Binghamton Bachelor of Science - Biology 1987
* SUNY Buffalo School of Dental Medicine 1991
* Residency Nassau County Medical Center 1991-1992
* New York University College of Dentistry -Implantology 1998-2000